The London Cardiac CT Academy
Delivered in conjunction with Guys & St Thomas' NHS Foundation Trust.
Registration for the next course from 23 – 27 January 2024 is now open!
Goal
The London Cardiac CT Academy is a premier Cardiac CT course for those seeking elementary and advanced training in all aspects of Cardiac CT. The course has been carefully designed around the Society of Cardiovascular Computed Tomography's curriculum. It will facilitate your Level II application accreditation with the SCCT in Cardiac CT.
The London Cardiac CT Academy is a 6 day academy which includes a complimentary Level 1 online Cardiac CT course delivered by Dr Rajani in conjunction with Medmastery. In order to maximise the experience and workstation time for the on-site course we would urge that all registered delegates complete the Level 1 course before attendance. This material will not be repeated although faculty will be available to answer any questions that have arisen from the online material. This will allow yourselves more time on the workstation to review cases and for the faculty to go through interesting and challenging cases
About the course
The London CT Academy was founded in 2015 with the sole aim to provide expert level cardiac CT training to those seeking to further their experience in this imaging modality. It developed from a desire to create a new style of premier CT Academy which placed the emphasis on the learner and novel teaching methods. The underlying ethos of the course is to deliver teaching in an informative and interactive manner to enhance the learning experience for our delegates. For this reason, the London CT Academy was the first in the world to offer a Level 1 online CT course to all delegates as pre-course material prior to attending the on-site Level II Academy. This introduction enabled the delegates to spend more time on the workstations and to maximize their experience and learning from the on-site expert faculty.
Faculty members are carefully selected from around the world for not only their clinical experience in cardiac CT, but also their skills in teaching. The faculty members are Level III cardiac CT practioners with a combined peer reviewed publication record of in excess of 400 manuscripts. Our faculty members have contributed to the new EAVCI Cardiac CT board examination and sit on various committees of the SCCT and ESC. This varied faculty enables delegates to learn from unrivalled experts from different hospitals and institutes from around the world.
The Academy is a non-profit making course with all revenue being passed on to a registered charity whose aim is to enhance training and further the field of cardiac imaging through research. Revenue generated from the course is used to refine and enhance future courses based upon delegate feedback and to provide the best facilities and learning material possible for our Academy attendees.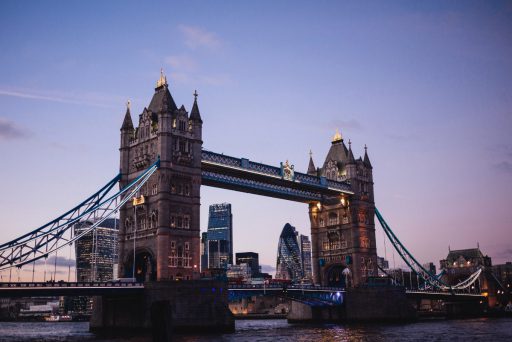 1 day online and 5 days hands on workshop.
Next course 23 – 27 January 2024
Hilton London Canary Wharf,
South Quay, Marsh Wall, London E14 9SH
Check the program
Delegate Feedback for the 2023 London CTA Academy
Vast imaging library and good teaching.
Amazing cases and great venue. Fantastic instructors with incredible knowledge base. The interactive aspects of the course is brilliant, very creative and innovative.
Well organised and structured course with good speakers and humor.
Very engaging, not dull and the quizes and games kept us awake all day. The football quiz was fantastic.
The course content was slightly challenging but in a good way. Very good complete and lots of cases with excellent quizes.
Supported time spent going through cases.
Comprehensive and very engaging, carefully planned and very good and engaging faculty. It was intense and challenging but at the same time a lot of fun.
Great library of cases, enthusiastic teachers and well paced copntent.
I really like almost everything. Quite amazed with the improvement sun my CT skills.
Practical hands on and interesting cases. Brilliant course.
Case mix, volume and uplifting faculty. Quality interaction. I loved the quizes – world cup, media, venue and catering
Best course ever attended on many levels. Thank you.
Great course, brilliant use of competitions (world cup, CT jeopardy) to make learning fun. Great work.
Well organized course
Huge library of cases, highly competent and very dedicated teachers that is always in a good mood.
The course content was slightly challenging but in a good way, stretching and gaining new knowledge whilst being supported.
The quizes to keep it interesting and the approachable faculty
Easily the best course I've had the pleasure of attending. Very handson and interesting didatic lectures with independent workstations. Time keep things fresh. Great cases throughout.
Extensive library, good cases and medmastery access.
Good lectures, many good cases. I will definitly recommend this course to colleuges.
Comprehensive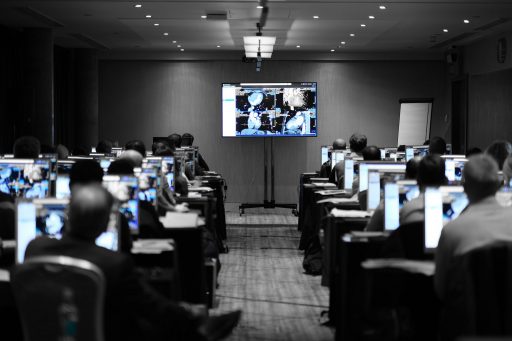 The objectives of the academy:
To offer background information about the scanner physics, contrast dynamics, acquisition methods, administration of medication to enhance image quality and know how to report a case.
To get familiar with the software and interpretation of images by using a systematic way of reviewing, and detect coronary stenosis and plaque.
To detect artefacts and pitfalls, correlate CTA to angiography, and detect extra cardiac abnormalities.
To offer advanced information about scanner settings with the goal to enhance image quality and reduce radiation burden.
This is a combined Level 1 and 2 course with access to our course library of more than a 1000 cases.At the end of the course – all delegates will be provided with a digital logbook, CME certificates and proof of the cases that they have read to facilitate their submission for Level II/III verification with the SCCT/EAVCI.

Endorsed by the Society of Cardiovascular Computed Tomography, the professional society devoted exclusively to cardiovascular CT.
Hands on time at the workstation was great. Faculty were always available for questions.
Great range of cases. Good balance of independent case reporting & expert read cases.
One of the best courses that I have been on as a trainee. Very dictated. Medmastery online course helpful.
1:1 workstations are brilliant, the content are very structured, great teaching style, case reviews and case mix from the faculty were brilliant.
I loved everything about this course. Everything superbly executed, it is the best course I have ever been to (And I am an interventionist).
Hands on was excellent, I have done some online theory but love the hands-on practise
The games and quizzes in the course kept it entertained and is a good learning experience..
Super good idea with delegate reporting and very nice cases throughout the course.